Today it has been announced that Lord Richard Attenborough, actor and brother of renowned nature reporter, has passed away at 90. Around the world people have, like with the recent and shocking passing of Robin Williams, expressed their sadness at his death. Many of us grew up watching the late great Richard Attenborough and now it will be hard to watch the films from their childhood without being upset.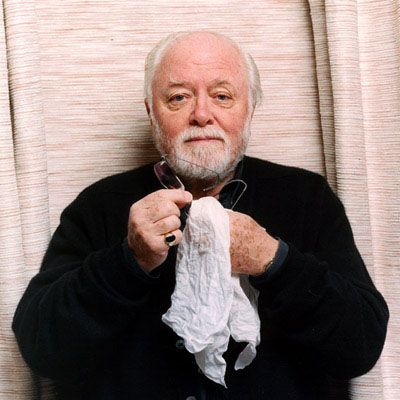 As an actor Attenborough was perhaps best known for Brighton Rock, The Great Escape and other classics such as Miracle On 34th St. and the Jurassic Park series. He acted in 78 roles in total.
As the director of Ghandi he received 2 well earned Oscars to add to his collection of a further 29 award wins. IMDB.com credits him as director for 13 features.
Ben Kingsley is reported to have said the words everyone is feeling : "We will miss him dearly".
Sources: IMDB.com, http://www.timclarke.com/